Audiobooks have definitely taken off in recent years. People have found audiobooks to be an incredibly immersive reading experience. It's especially beneficial if you have poor eyesight or are embarking on a long journey. Audiobooks are also a brilliant way of encouraging non-readers to read as it provides an alternative option to read. However, I have never read an audiobook and this post will explain why that is.
1. Easily Distracted
Multitasking is definitely doable, but that doesn't mean you're not susceptible to distractions. Personally, I fall into the camp that gets easily distracted. Chances are that through listening to an audiobook when you're also in the middle of another task, the focus will fall on the latter. So, by the time the job has finished and your concentration is solely dedicated to the audiobook, you find that you have lost your place, or have no recollection of what's just been read. Multitasking with a book is very different from multitasking with music as music provides a beat to work to. It's also not as easy to skip back to the last moment you remember in an audiobook. It's a finickity process that can be frustrating, especially when you're driving. Bottom line is if you're a person that finds yourself easily distracted then it's easy to be at a complete loss when you mentally check out and then check back into an audiobook.
2. The Narrator
The narrator has a massive influence on the reader's experience, and the voice cast has got to be right for the characters they're depicting. This is the biggest challenge with audiobooks because more often than not the voice doesn't reflect what you imagined the character to sound like. There are some incredible voice actors who shine in audiobooks and can successfully bring these characters to life to provide a fully immersive experience. However, when you can't adjust to the narrator's voice, you become distracted and even irritated by it, which can negatively affect the reading experience and the impact this book could have had on the reader.
3. Too Restful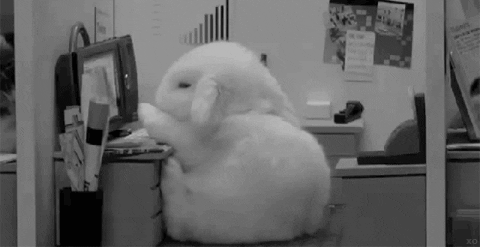 This might seem like a strange one, but don't you find that someone's voice is so soothing that it makes you want to rest and even sends you to sleep? There have been times where I've attempted to listen to podcasts/audiobooks and have literally fallen asleep within the first 10 minutes. Granted, it might have been because of a long and tiring day beforehand, but there is some truth in the fact that someone's voice lulls you to sleep, like when a parent reads to a child at bedtime or by using a film, podcast, etc to help relax the mind and stop you from overthinking. Audiobooks could definitely make a person feel so well rested that it literally sends them to sleep.
 4. Don't know where to start

The truth is there are so many audiobooks to choose from that it's hard for a novice to know where to start. There's also the fact that audiobooks can be pricey, but I won't go into that since you could get access at a cheaper rate through audible and your library. The first audiobook experience is crucial cause it could easily be a hit or miss, so finding the right book is essential to that reading experience. There's never a reason to complain about a brilliant array of options, but do you go for a favourite author, a book you've already read, or take a shot in the dark and pick a new title?
What's your relationship with audiobooks?
Do you have a favourite audiobook?