Breaking News!!!
This girl has FINALLY finished a novel. It's only taken four months, but it's done and what a book it is. The City of Brass was such a richly imaginative and immersive reading experience. It's one of those books that has a constant simmering tension on the verge of explosion. When I got my teeth sunk into it, I found I was devouring every page at a rapid pace.
Beyond this achievement, April was a great month for me for many reasons and, I think I've come to ease the pressure I've been putting on myself to create a consistent stream of content and instead focus on quality content that I'm passionate about and proud of.
So here's what I got up to in April.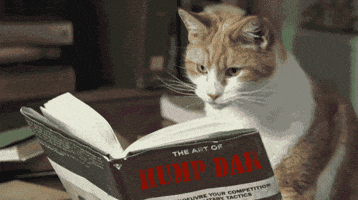 The City of Brass is a tale of magical politics and conflict. Set in the ancient city of Daevabad, readers are introduced to a world built on history and violence. On the surface, it's a vibrant city riddled with mesmerising magic, but underneath lies a fractured city. One divided by court politics, segregation, and discrimination among the various djinn tribes.
April Highlights
Books: As I mentioned earlier, I've finally managed to finish The City of Brass. As many of you know, I've been in quite the reading slump, and that's why it's taken me so long to finish this book. However, The City of Brass may be the first novel I've completed, but it's not the only thing I've been reading. Since the start of the year, I've been slowly making my way through the Haikyuu! manga. I think I'm about halfway through the series and, it remains to be an uplifting and wholesome story. The attention our side characters get in understanding their motives and exploring their relationship with their teammates just shows the level of care that's gone into this manga. It's the kind of series that will make you cry when your team emerges victorious, but also cry when the opposing team loses.
TV & Film: Of course, The Falcon and Winter Soldier took over my life. I have so many thoughts about the show, but I loved how this show focused on the quieter moments connecting us to the men behind the heroes. It was also refreshing to take that step back and look at the complex history of the Captain America shield. Hopefully, following the films, we can still get a second season of the show, especially since we've now been introduced to a slew of new allies and enemies that will undoubtedly create an interesting dynamic with our leads.
So, what of Shadow and Bone? Well, 4 episodes in and I am very enjoying it. I love how they've been able to link the Dregs to the Shadow and Bone narrative. Now, I would have devoured the show from the get-go, but Part 3/4 of La Casa de Papel have gotten in the way. This second heist has raised the stakes even higher and the consequences are heartbreaking. There's a lot at risk and my eyes are glued to the screen. As soon as I'm all caught up with La Casa I'll get back to Shadow and Bone.

Music: This month's musical highlight comes from British artist Tom Grennan. Grennan has had his fair share of hits over the last year or so, and I knew from the minute I listened to his debut album back in 2018, this guy would be dominating the charts. His latest single with Ella Henderson is proving to be yet another hit for this Brit.
Life: Two notable events happened in April. The first – my birthday, which was low-key, but nice, even if I got drenched by the rain. The second? Getting my first dose of the vaccine. I wasn't expecting to get the vaccine so soon, but I would never have said no to the offer. Fortunately, the only side-effect is a very stiff arm in what was a quick and painless experience. Now, while we are fortunate to have this vaccine available to us, not everyone is in that same boat and many countries across the world don't have access to the resources to combat Covid. The tweet below is a list of fundraising campaigns going towards the current crisis in India.
Favourite Posts in April
Once again, I've not been as active on the blogosphere, but there is always amazing content being produced by bloggers, and this is just a small selection of posts I read and loved in April
May Plans
Nothing concrete as of yet. I've got a couple of additional projects to work on at work this month, but I'm also planning on taking some days off so I can get in those day trips I keep talking about. One highlight of April was getting to catch up with some friends for the first time in months, and I'm hoping I can arrange a time to meet up with others later in the month.
I'd like to say I'll read another novel, but there's no guarantee. I will be continuing my manga readathon of Haikyuu! but that the only concrete commitment I have in May. Would you guys be interested in a manga review of the arcs within Haikyuu!?
What was your April highlight?
Got any book/TV/Film recommendations?
Any plans for May?
Let's Talk