Good evening friends. Now, in my 5 and a half years of blogging, I've seen a lot of changes within the community and the way people interact with blogs. I've also seen the shift turn to other platforms, and with all the discord about the treatment of book bloggers in the industry, which is a massive blow to us, it made me think about my current standing with My Midnight Musing. There's no denying that there's been a significant drop in my engagement within the blogging community, but then there are also external factors, like work, that have also had an impact on how I blog. The conclusion? I think I'm in the middle of a blogging burnout. Seeing just how little regard there is for the time and energy that bloggers spend on creating their posts, editing graphics, and freely promoting their passion is disheartening. Subconsciously, I think that reality does weigh on a person, and it makes you wonder why we even bother in the first place. However, beyond that, there are also other contributing factors to this burnout, and here is a quick insight into what I believe has contributed to my blogging burnout.
Fresh Out of Content
The first hiccup is the lack of content going out regularly. On average, I aimed to get an average of 10 posts out a month, equating to 2 posts per week. However, as many of you may, or may not have, noticed that number has drastically been reduced to an average of four posts a month. The things is, there are always ideas running through my head. There's also a stack of draft posts begging to be finished. The problem is making time to write them and finding the words to write a price you're proud of. Finally, there's the anxiety of having said post go out just for it to flop. These feelings all come together and create this writer's block. Do you get moments like these? How do you combat them?
Identity Crisis
Most of you may have noticed that my content now includes a lot more TV, movie, and general entertainment posts. This change was necessary to fill the void that comes with my reading slump. However, there's always this fear that by incorporating different content you're essentially self-sabotaging yourself. Does your core audience, who are mainly book bloggers, actually want to read about what you're watching? Especially, when said content is not as popular in the media. If so, what do I do? Do I adjust my writing style to link these different interests? Or do I persist in just writing about my current random interests and just not worry about the engagement?
Where is my place?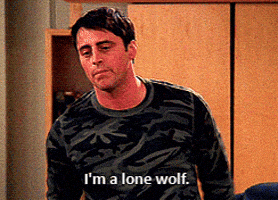 I was always aware of how my interests vary over the years. It's why I chose a blog name that didn't pigeon hole me into one category. However, when you start a blog and create a presence within one community, it's easy to feel like you're left in the dust when you suddenly find yourself writing about different topics. Now, I'm not one to believe in having a niche. At the end of the day, you blog for you, and we write about the topics we're passionate about. However, if I had to define myself I'd say my niche was in the variety of storytelling. That's the common denominator in my blog posts. I could write about TV/Film/Books/Games/Music and I know that I'm writing about them because I love the journey they take me on. So, where does that leave me? I feel like I'm on the outskirts of every community when, in my head, I feel like they're all interlinked. Do you feel like you struggle to find your place in the blogging community?
Not Making the Effort
The most glaring component of this blogging burn out is the lack of effort on my part to actively engage with the community. To that, I am seriously sorry. I think all of these lingering worries and questions about my place in the blogging community just makes me feel so much more removed than usual. On top of that, there's this little thing called life. After a busy workday, it's hard to dive nose deep into the blogosphere. Normally, I would spend a good day or two blog hopping, now I only pop in now and then. I don't like this feeling. I want to be part of the community. I just need to make that conscious effort to engage without burning myself out along the way.
Where do I go from here?

Realistically, this is not an overnight fix. However, what I do know is that I still love the book blogging community. I've never known a community that's so supportive, even when s**t hits the fan, which it often does. I think writing about what I'm passionate about is still the priority, even if it further distances me from the community because forcing myself to write something just for the sake of it will just kill my enjoyment. Personally, I don't see any clear way out of this beyond just riding that wave and hoping it will pass. One thing I do know is that I'm not going to permanently disappear from the blogosphere anytime soon.
How do you get over a blogging burn out?
Got any tips?
Do you feel like you're slipping further away from the blogging community?
Let's talk.