The Boys exploded onto the scene last year and treated viewers to a refreshing take on the superhero genre, flipping its head on what it means to be a hero. The second season builds on the success of the first one. It's as bold and brash as ever but has an intimacy that gives weight to choices of our heroes and villain. Here's why you should be watching The Boys
Homelander's Parenting Skills
Last season finished with the shocking twist that Rebecca, Billy Biytcher's wife, was, in fact, alive and raising Homelander's son, Ryan. For, Homelander, this revelation gave way to a chance of being the father he never had to Ryan. However, his parenting skills leave a lot to be desired. Homelander is keen for Ryan to embrace his superpowered nature, yet the methods used to provoke these abilities will never earn him the title of father of the year. Homelander's need to bond with Ryan leads to moments of vulnerability from Homelander, which can be equally as intimidating in the grand scheme of things.
Of course, the biggest thorn in Homelander's side is Becca Butcher, Ryan's mother. Becca made the tough decision to raise Ryan in the safety of a Vought-controlled community, with the hopes of nurturing Ryan without relying on his superhero abilities. She is the unsung hero of this arc as her fierce courage is unwavering when standing against a predator. Becca is the ray of hope that believes in the good Ryan can do and sacrifices her happiness to see this dream. Shantel van Santen brilliantly conveys her hope, her love, and her anguish in this portrayal of a woman determined to see the good in her son and convince the man she loves to believe in that same dream.
Vulnerability
In many ways, The Boys is even more outrageous and incredulous in the second season. However, beyond the showdowns, the egos, and selfish recklessness, this season chooses to embrace an intimate tone, one that allows us to understand the depths of these characters that give us a nuanced insight into the drive and motivation that steers them on their current trajectory. It's in The Boys themselves that we truly see this vulnerability as each member of this fractured team struggle with the drive to find justice in a losing war and reconcile past and present choices that shape the future of these characters. One clear example of this is in the relationship between Kimiko and Frenchie. Following a devastating loss, Kimiko finds herself on a dangerous path to vengeance and, while Frenchie projected his failings in his mission to save Kimiko, the season opens us up to a deeper understanding of the two, leading to Kimiko actively choosing to communicate with Frenchie. It's in these intimate moments that we find a deeper connection in their humanity.
Stormfront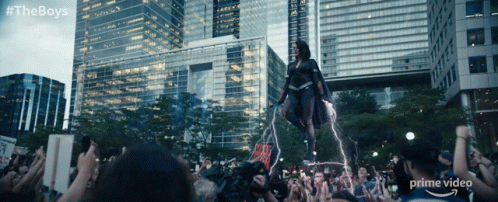 Trailblazing, outspoken, and terrifying, the newest member of The Seven is a polarizing figure, one that proves to be a threat to everyone, including Homelander. Stormfront's biggest weapon is in her perceived image of a rebel, demanding change from the corporation that made her. However, there's no denying that this straight-talking woman is the greatest threat to the world right now. She is a Nazi. That's not a statement, but a fact. This woman plays the polarising leader that infiltrates the minds of your everyday men and women and manipulates their racial, social, and political resentment, fueling violence and chaos on the streets, using them to boost her message of terror. Stormfront is the most dangerous character on the show, but it's through her that we pick up on social observations that scarily reflect our reality.
Clever Twists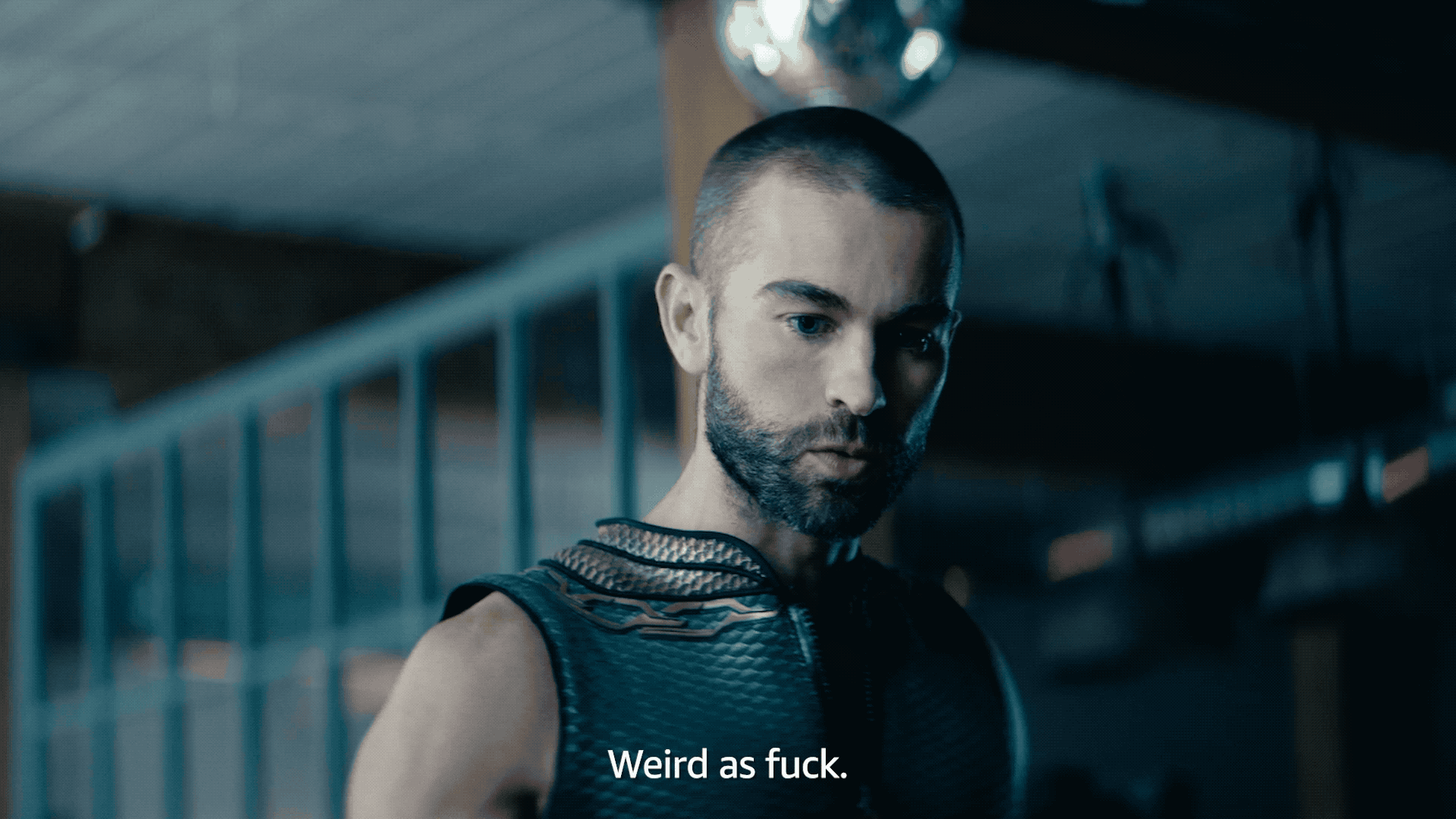 Some of the most outrageous acts of violence on this season also give way to a bigger mystery, one that is so cleverly deceitful that it lulls you into a false sense of security in believing that all's well that ends well. That sense of victory lasted all but five seconds as they quickly pull the rug from underneath to a surprising twist that sets up an interesting conflict that puts one character in the heart of danger from the start. This reveal could have mass consequences for The Boys' mission, but the motives behind it are unclear, boosting this air of unpredictability that makes the show so captivating. It's these twists that keep viewers guessing and, the pay off will surely be engaging and stressful. The second season gave us a better understanding of Vought and their motives, but also introduced us to new organisations that can be equally as influential and dominant when the time comes. Time will tell what becomes of these twists, but it'll guarantee to bring viewers back to find out.
Black Noir
Black Noir is easily the most likeable asshole on the show and, while he's still a pawn in Vought's pocket, you have to admit it's a whole lot of fun of watching him in action. Black Noir is possibly the only member of The Seven that can be trusted to get the job done. He's the one that tracks down the Boys and captures Starlight. He's the puppet that's happy to take orders and is effective in executing them. Black Noir is still shrouded in mystery, but there's no denying that he's compelling to watch and in the long run can be a game-changer in this superheroic war.
What did you think of The Boys?
Who's your favourite character?
What are your predictions for season 3?