There is nothing straightforward about a readers relationship with a book series. When a book is so immersive, you're bound to want more. However, when that second book does arrive, and you find it gathering dust on your bookshelf, you're left wondering why? Reading a book series is a time commitment. Sometimes it's easier to wait for the whole collection to release before reading, but that comes at the risk of losing interest along the way. Similarly, waiting years for the next release can make you forget the events of the first book, forcing you to remind yourself why you were so invested in the series to start. Then, you have a series that is so immersive and addictive that you would give anything to get your hands on them (looking at you, Jade Legacy.) I, for one, have the most inconsistent relationship with book series. Sometimes I'll read them in one sitting, others, take years to finish. Today, we are spotlighting the unfinished book series that are gathering dust the bookshelf.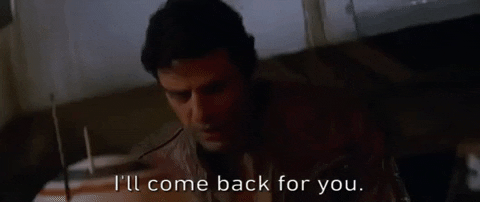 Red Rising by Pierce Brown
Please hold the pitchforks and let me explain. This is all Pierce Brown's fault. If he hadn't put my feelings through a blender in Golden Son, chances are this writer would have already finished the series. However, the stress-inducing events of Golden Son made this writer terrified of the turmoil he's bound to put the characters through in Morning Star. This series is unfinished because of him. However, this girl is also stubborn enough to see it to the end so I can finally see what fate beholds the best characters in the series.
Lumatere Chronicles by Melina Marchetta
Finnikin of the Rock is possibly one of my most recommended fantasy titles. It's a brilliant story about loss, community, and humanity. However, while the first book in this series is a favourite of mine I've still not read the other two books in this chronicle. Perhaps, my initial dislike of Froi keeps me from reading the second, despite warming to him by the end of the first book. Nonetheless, the Lumatere Chronicles have shamefully been gathering dust on my bookshelf, but one day, when the mood hits, this reader will finish the series.
The Nevernight Chronicles by Jay Kristoff
Nevernight was quite a brutal read, which is not surprising in an assassin training school. However, when the time came, and my pre-order of Godsgrave arrived, I found that I just wasn't in the mood to read a book with that level of brutality. It's a series I'm likely to continue, but the initial excitement has waned over the years. The footnotes also did nothing for the story. While interesting, they took away from the flow of the narrative and did nothing to enhance the reading experience.
Shattered Sea by Joe Abercrombie
Abercrombie has made his name as one of the most prolific fantasy writers in the world, and Half a King was a truly immersive experience. Sure, it followed the typical fantasy formula with themes of betrayal, vengeance, and survival, taking centre stage, but it's the depth of those themes that created such a thrilling story. In all honesty, the end of Half a King tied up most aspects of the tale which makes is probably why the following instalments in the series fell on the backburn.
True North by Sarina Bowen
The beauty of contemporary series is that they are typically companion novels instead of sequels which makes it easier to dip in and out of the series when it suits you. One series that made its mark with its endearing characters and swoony romances was the True North series. However, it's easy to lose track of the many books set in this world, and after realising there is now a total of 7 books, it's becoming a mission to catch up. There is no doubt that the four books I've yet to read will sweep me off my feet and perhaps the falling leaves and cosy nights will tempt me back to life in the True North.
Air Awakens by Elise Kova
The one series this reader may never finish. It's a simple case where initial excitement wore off, and over the years more books have been added to the to-read list, this series finds itself further down the priority list. The first book in the series showed a lot of promise and, based on reviews of the other books in the series it keeps getting stronger. Elemental magic is a definite draw for this series, and the book covers are stunning, it's just a matter of time and interest as the series competes with every other book that entices readers.
Villains by V. E. Schwab
What could a V. E. Schwab book possibly be doing on this list? I'm as surprised as you are. Vicious was the first book I ever read by Schwab and was immediately struck by the dynamic between these two villains. Was there room for a sequel? Yes. Was it necessary? Not completely. There's a lot of intrigue to this sequel, and I am curious to see what sort of chaos Eli and Victor leave behind this time around.
Do you find it easy to read a series?
Which series do you need to finish?