Leigh Bardugo's Six of Crows duology introduced readers to a world of elaborate schemes, non-stop action, quiet moments of intimacy, and a slew of morally ambiguous heroes. The formation of this crew, masterminded by the shrewd Kaz Brekker, brought together six outsiders that together, make one of the most formidable crews to hit the streets of Ketterdam. On paper, it's a marvel that these characters were able to form such a cohesive unit, but when presented with an abundance of riches and the chance of freedom, they find that they're not so different from one another. Each member presents an invaluable set of skills, but their overall contribution to the crew varied.
Matthias
The man with the warrior's heart. His position on this list is not a slight against his character, but the only tether he had to the crew was Nina. Without her, he'd have likely followed through with his betrayal, remaining loyal to his Drüskelle comrades. He had every reason to betray the crew, but his heart could not be swayed. Sadly, Matthias's fate ended in tragedy, but he will always be known for his fierce warrior heart and soft soul, devoted to the one he loves while earning the respect of the crew he once resented. 
Nina
Nina's Grisha abilities were valuable if not convenient. Her motives in joining this mission were vastly removed from a sense of loyalty to the crew. Her story largely centred on her relationship with Matthias and Ravka/Fjerda conflict. She's a soldier first, loyal to Ravka and Matthias. Her ties largely link to her desire to return to Ravka and bring an end to the war that's devastated her people. There's no doubt, she is a powerful Grisha, and her abilities were essential to their escape from the prison. Nevertheless, the aftereffects of the Jurda parem also tampered those abilities, making her a liability in the face of a new threat. There's no denying that Nina values the friendship she made in this crew, especially with Inej, but her priority will always be Ravka.
Jesper
A loose canon whose gambling problem and loose mouth quickly put the lives of the Six of Crows at risk. Jesper, while skilled with a gun, was an early liability that threatened to expose the secrecy of the mission. Let's not forget that his early slip almost had catastrophic consequences to the lives of the crew. However, despite his faults, Jesper has always been loyal to the crew. Desperate to earn Kaz's trust and respect, Jesper, when focused, always got the job done. He cares deeply for this crew. They are his family and that loyalty makes him a formidable enemy against those that stand in their way. He's as loyal as it gets, just has a few bad habits that cause a world of trouble.
Wylan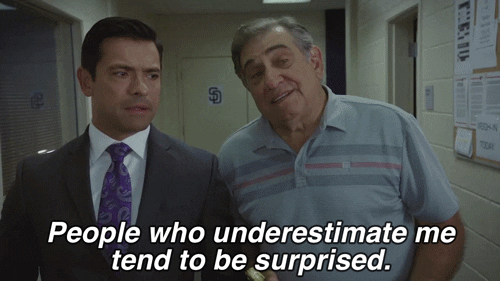 Wylan was first introduced to us as leverage, yet another example of Kaz's cunning brilliance. At first glance, his contributions appear to be limited, but Wylan proves that there's more to him than meets the eye. Let's not forget that he had to quickly adjust to the harsh reality of life on the streets of Ketterdam, let alone survive it. That's no easy feat. This crew is made up of a band of outsiders, but Wylan is the only one that has no prior history or affiliation to the crew at the start of the book. He's had to prove his worth in the most extreme circumstances, making himself a valuable asset to the team. His skill set might appear to be limited, but throughout the series, he proved to be more than capable and earned the trust and respect of his fellow crewmembers along the way.
Kaz

The one they call Dirtyhands. Kaz Brekker is as deadly as they get. He is the master manipulator. A man on a mission. It's easy to forget how young these characters are, but the horrors they endured forced them to grow before their time. Kaz Brekker is the kind of brilliant that can anticipate and adapt to any complication. Over the years he's amassed enough secrets to bring Ketterdam to its knees. He is the rightful leader of this crew and is the only man bold enough to devise such a scheme. He's the definition of a morally corrupted hero, often losing himself in the depths of his darkness. However, despite his flaws, he is loyal. He may seem like a heartless bastard, but his actions, even in their brutality, demonstrate the depths of his loyalty, proving that this troubled soul cares about his crew.
Inej

Inej learned the hard way just how brutal life in Ketterdam could be. Taken from her family, sold to the menagerie, her body violated, and forced to kill, Inej has been through the wars. Ketterdam is a city that thrived on a kill or be killed mentality. Throughout the years Inej has built a fearsome reputation as the deadly Wraith. She is Kaz Brekker's right-hand man, but she is also the moral compass of this crew. Her pure heart reminds us of their humanity. It is Inej that unites this crew with her courage, her compassion, serving as a beacon of hope in these trying time. It is easy to succumb to the dark brutality of the city, but Inej actively chooses to hope, and it's that spark of hope that inspires loyalty and creates unity. It's her hope that carries the Six of Crows through the darkness that threatens to drowns them.
Who's your favourite character in the book?
How would you rank members of the Six of Crows?