The Marvel Cinematic Universe has come a long way since its 2008 Iron Man debut. What followed is a breathtaking journey, culminating in the biggest cinematic event in history. The MCU has developed such a vast cast of superheroes that it's easy to forget about its beginning. The original Avengers film united six of the most skilled superheroes in the world. Endgame was the swansong for several of these original heroes, but while some tales are still to be told, the legacy these superheroes left behind has inspired a whole new generation of heroes to follow in their footsteps. Nevertheless, the skillset of this team does vary, and this list will look at the strengths and weaknesses of ou heroes in this ranking of the six original Avengers.
Hawkeye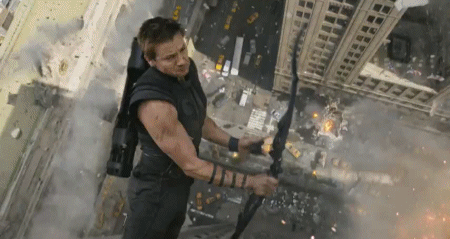 Hawkeye's accuracy with a bow is unrivalled. However, he's also the hero with diverging priorities that leaves him with one foot in the game and the other out. That doesn't make him weak, it just means that he has a life beyond the superheroic lifestyle. There's also no denying that his overall influence in the MCU pales in comparison to other Avengers. He spent the first half of the first Avengers film under Loki's control causing chaos and conflict to a barely functioning team. Age of Ultron humanised him with the family man revelation, with his involvement in future conflicts are usually tied to his desire to protect his family and hang up his bow. Endgame introduced us to a grief-stricken vigilante Ronin, who proved to be a deadly adversary, but his vengeance-driven lone wolf persona acted without his fellow Avengers, once again showing that, while he is a team player, his affiliation with the Avengers is lead by a sense of duty, treating it like a job instead of a lifestyle.
Hulk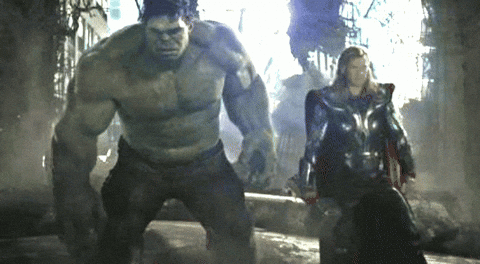 Bruce Banner is a genius in his field but is not a mean fighter. The Hulk is a raging green machine that smashes anything in his path but lacks direction. After years of these two battlings for control, Endgame introduced us to the middle-man, Professor Hulk, a perfect blend of Banner's brains and the Hulk's brute. If we were ranking Professor Hulk, he'd probably be higher up the list, but while both Banner and Hulk are valuable assets to the team, they're also a liability. The Hulk, is fuelled by rage and in the early days, it didn't matter if you were friend or foe, the Hulk would destroy you. Even in Ragnarok, the Hulk's pettiness often caused more trouble for the heroes than what it was worth. There's no denying the muscle he provides is a game-changer against larger foes, and Banner's brains give the team an intellectual edge that only Tony Stark can rival, but it's taken a while for the two sides to form that cohesive unit.
Black Widow
Black Widow deserved a solo film years before her demise in Endgame, but that's a conversation for another time. Black Widow, as the only original female Avenger has proven that she can more than keep up with boys. She's resourceful, brilliant at collecting intel, and deadly in combat. The Avengers is home, it gave her a purpose and saved her from herself. You could argue that Natasha Romanov is the heart of the Avengers, the one who's loyalty never wavered, the one to make the ultimate sacrifice for the greater good. No one was more dedicated to the Avengers than Natasha, and she proved to the world that you don't need superhuman abilities to be a hero.
Captain America
Controversial decision? Possibly, but Captain America, while an inspiring leader, ranks third because even superheroes have their blind spots. Steve Rogers is charismatic, a beacon of hope, and a natural leader in the Avengers. Often, the one to take the higher ground, Steve Rogers reminds us of the courage it takes to stand for what is right. Does he always get that right? Absolutely not, and that is exemplified by his fractured friendship with Tony following the events of the Civil War. He's the superhero you'd choose to follow, but his loyalty has also come at a price, and, sadly that price led to deadly consequences. While Steve should not take the brunt of the blame for the dismantling of the Avengers, his decision to withhold the information surrounding the murder of Stark's parents, while understandable, broke that bond of trust between these friends. You can understand his motives, and most of us probably would have done the same, but the dissonance between our heroes made it easier for enemies to fracture Earth's first line of defence. Steve Rogers has a heart of gold and is a natural leader, but you can't help wonder how the Avengers would have faired had the team been a cohesive unit. 
Thor
Why does Thor rank higher than Captain America? Because Thor is the only original Avenger that links earth's mightiest heroes to galaxies beyond. Thor is also a god, with his super strength, durability, and weather manipulation allowing him to turn the tide in battle. While some may argue that Thor is slightly more removed from the Avengers than the others, his contribution to the team is nevertheless essential. His understanding of the cosmic landscape makes him a valuable ally to Earth, acting as the first line of defence from alien threats. Let's not forget it was also Thor that recruited the Guardians of the Galaxy to the battle against Thanos and opened up cosmic communications between Earth and worlds beyond. Sure, he may be having an identity crisis, but that makes this god even more endearing and relatable to us mortals.
Iron Man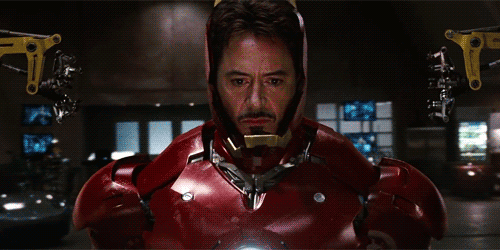 This was inevitable, wasn't it? Tony Stark, also knows as Iron Man, started this journey as nothing more than an egotistical, self-obsessed billionaire. In the past, his motives were often driven by his own greed, but over the years we've seen him grow into a loyal friend, a mentor, and leader, culminating in one final sacrifice that saved the world at the cost of his life. Tony Stark is a man of many flaws, but his choice to use his platform as billionaire, tech-genius, and superhero to do good in this world is a testament to his humanity. So often, Stark was his own worst enemy, but at the end of the day, his actions inspired a younger generation of heroes. His relationship with the young Peter Parker demonstrated his leadership as he looked to steer from making the same mistakes he made. Stark was the father figure that has shaped Peter Parker's superhero journey, allowing him to stand on his own feet, leaving behind a legacy of heroes inspired by the man Tony Stark had become.
How would you rank the MCU's original Avengers?
Who's your favourite superhero?