2020, what a year you're turning out to be.
You can't and should not be ignoring recent events. We need to take action, speak up, and educate ourselves. We can't be idle, and there's a world of resources available to show your support, some you can find here and here. This is just a very small sample of what's available. Now is not the time to be silent.
May has been a scorcher with glorious sunshine keeping me in the garden for most of the month as responsibilities were put aside in favour of soaking up the sun. Sadly, this meant I did not finish a book in May but in my defence, The Song of Achilles is a heartbreaker, so I'm prolonging the inevitable as I prepare to cry my heart out.
However, it has been a great month for movie watching now that the projector is up and running. As a family, most nights are spent with my parents and brother watching the latest blockbusters on the big screen.
This is what we got up to on the blog in May.
Discussion
TV & Film
Top Ten Tuesday
Favourite Posts in May
Kat @ Life and Other Disasters compares the book and TV adaptation of Normal People.
Sofii @ A Book A Thought shares a highly relatable post about the pressures of blogging.
Lais @ The Bookish Skies talks about the premonition sex as part of her kaleidoscope of tropes series.
Evelyn @ Evelyn Reads shares some insight on how she writes her favourite posts.
Marie @ Drizzle and Hurricane Books looks at how blogging has changed in the past 5 years.
Sophie @ Me & Ink spotlights her favourite small tropes.
Briana @ Pages Unbound wonders how harshly can she judge book-to-film adaptations with no background in film.
Lashaan @ Bookidote spotlights the many benefits of reading.
June Plans
The Welsh government are taking precautionary measures when it comes to easing lockdown conditions, meaning that they are monitoring the situation closely while giving us small measures of freedom. Slow and steady wins the race. This also means that I will be returning to the workplace this month. I've been fortunate to have the resources available to work from home during this pandemic, and now we're looking to implement a phased return to work, where we won't be open to the public but can still provide a library service.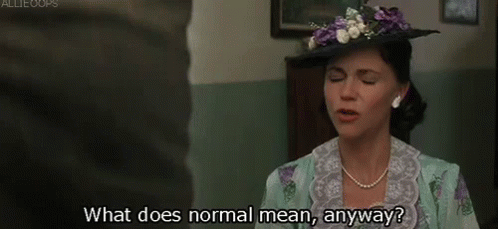 For the blog, the plan is to keep writing and improve engagement and interaction. As you can see, most of my posts were TV and film-related in May, but I'm hoping to finish The Song of Achilles this month and get some bookish content out there.
What was your favourite book/film/TV show in May?
Hopefully, June will bring happier moments.
Stay safe and take care of yourselves.