March definitely made itself know. As far as the months go, March was all about shaking things up. What started out as just another month, ended in a total upheaval of our way of life. Yes, we're talking about the elephant in the room, you can't ignore the impact Covid19 has had on everyday life and now we're left to establish a new normal. All that's left to say is stay safe.
So, what have we been getting up to? Well, as far as March goals, we got it done. Yes, Muse of Nightmares has been read and conquered. Watch this space for the review, but it's safe to say that Laini Taylor is a force to be reckoned with and Lazlo Strange is the biggest darling in fantasy. The dilemma, what to read next. 
This girl fell down the hole that is the Nintendo Switch Lite. Now, I am a rusty gamer with Spyro the Dragon and Crash Bandicoot being the childhood areas of expertise, but I'd been itching to get back into games and thought, why not? So far, there has been no Animal Crossing yet. Instead, we're talking Undertale, an addictive game with old school vibes, quirky and lovable characters, and an epic concept. It's a game where every decision has an impact on the end and it's up to you if you choose to go down the pacifist route or full genocide. Safe to say, I'm hooked.
Things on the blog have been pretty productive. The best scenes in Lord of the Rings feature has been completed and looking back on the month, TV posts dominated the blog in March, with the last post on the Dark Side of the Ring being a last-minute, but incredibly moving watch, followed by a post I was proud to have produced in such a short amount of time. Here is what I got up to.

TV & Film



Top Ten Tuesday



Waiting on Wednesday



Favourite Posts in March
In celebration of reaching 2,500 followers, Kat @ Life and Other Disasters spotlights the books, TV shows, and films she's often associated with.
Jenna @ Bookmark Your Thoughts shares 8 books on women empowerment.
Nyx @ Drizzle and Hurricane Books spotlights the little things that annoy her about books.

Sophie @ Me and Ink looks into the ideas surrounding a perfect female character.
Krysta @ Pages Unbound shares how she avoids shopping on amazon.
The Orangutan Librarian explains how "you read too much YA" is not an insult.
Sofi @ A Book a Thought wonders if rating systems are really important?
Lashaan @ Bookidote shares some brilliant tips on how to get others to read.
Trang @ Bookidote provides this handy guide to the Coronavirus.
April Plans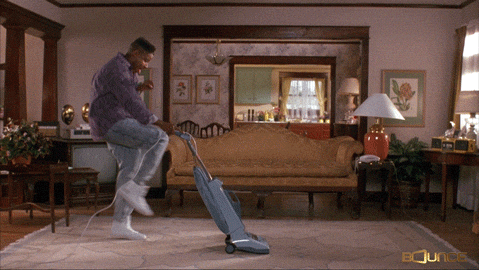 No definitive plans, besides staying safe. With the world almost stuck in limbo, now is the perfect opportunity to catch up on little jobs that have been put on the backburn for years, or just have a dance party. There might be an uptake of posts on the blog, with a better attempt at blog-hopping, and I'm half debating changing my theme, but I'm still undecided. I'll also be celebrating my birthday at the end of the month, so there's that to get excited about.
Stay safe everyone.
What did you get up to in March?
What was your highlight of the month?
Any plans for April?