Top Ten Tuesday is a weekly meme created by The Broke and Bookish and hosted by That Artsy Reader Girl where we get a new topic for a top 10 list.
Book hangovers. what can be a frustrating experience is also a testament to the brilliance of a book. Unfortunately, it's at our own expense. A book hangover is an excruciating experience where the reader finds themselves unable to read a book that matches the quality of the one they've just finished. Recovering from a book hangover is not easy, but here are some tips that might help.
1. Re-Read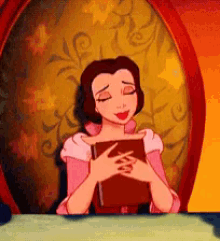 This might in face make your book hangover worse, but when you think about it, logically it makes sense. If you're still so consumed by the book, why not re-read your favourite moments? It keeps you immersed in the world and if you're feeling inspired, grab a notebook and take notes of your favourite moments, quotes, anything. The more you immerse yourself in the world, you'll eventually come to the point you've exhausted everything you could possibly do, allowing you to move on.
2. Read another book by the same author
Maybe it was the writing, the atmosphere, the character, or all of the above, but if you find yourself wanting to read another book, but aren't quite ready to dive too far off the spectrum, why not read another book by the same author? You're already familiar with their writing, so why not try another one of their books?
3. Read a completely different genre
If you jump to another book in the same genre, the natural response is to compare it to the previous book you've read, and with that, you're more likely to nitpick at elements of your current read. Therefore, by reading a book from a completely different genre it forces you to consider things from a different perspective. Be it non-fiction, poetry, sci-fi, contemporary, ever genre offers something different. Hopefully, those contrasts will help you recover from the book hangover and get back to reading.
4. Embrace It
Book hangovers are a thing to be celebrated because it's a testament to the brilliant writing that has you so invested you can't seem to let go. These book hangovers are the perfect opportunity to spotlight what may be a new favourite book. So, embrace that book hangover.
5. Shout Your Love About the Book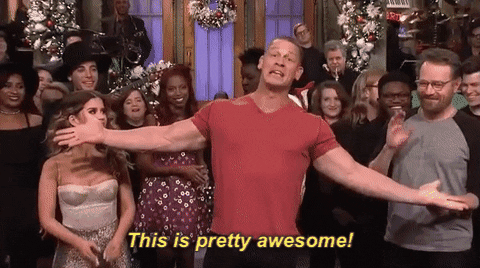 Largely linked to the previous point, but if you find that you can't get over the hangover then do everything you can to let the world know about this book. Recommend it to fellow bloggers, write posts, create art, discuss, do everything you can and want to to show your love for this book. By doing you, you may be introducing another reader to a new favourite book and possibly a new author.
My Worst Bookish Hangovers
I'll Meet You There | Beartown | Crooked Kingdom | The Winner's Kiss

These four brilliant stories are an all-time favourite. The writing is addictive, the story is compelling, and our characters are layered and complex. By the end of the book, I didn't want to let go and say goodbye to these incredible characters and the world they inhabit. The Winner's Kiss was a particularly intense hangover as all the drama, the angst, and uncertainty about Kestrel and Arin's future came to a most stunning conclusion. I was exhausted by the end and wanted to indulge in their well-earned happiness. However, the worse hangover was I'll Meet You There. You've seen me mention this book time and time again on the blog, and with good reason. Josh and Skylar don't have it easy, but in their personal struggles, they found a source of strength in themselves and in each other. I'm still riding the hangover this book gave me and will continue to shout my love of all four books.
How do you get over a book hangover?
Which book gave you the worst book hangover?