Top Ten Tuesday is a weekly meme created by The Broke and Bookish and hosted by That Artsy Reader Girl where we get a new topic for a top 10 list.
Over the years a lot has changed, especially in my reading habits. I've gone from not reading at all to devouring books and everything in between. A lot of circumstances can have had an impact on my reading habits, but these are the most notable changes in my habits.
1. Reading Less
The sad reality is that, as most of you know, I'm not reading as much as I use to. A couple of years ago I would breeze through 30+ books a year. Fast forward to today and I can just about get to 10. I've never been a fast reader, but it's still quite a change in my reading habit. A lot of factors contribute to this reason. Time and mood are the main contributors to this habit. Nevertheless, it is what it is, and as I will explain later on I've long accepted that I just can't read as much as I use to.
2. No more dystopia
Taking a more thematic approach, I've noticed that over the years dystopia has fizzled out of my reading life. When I re-discovered a love for reading, I predominantly read dystopia. As time has changed, so has my interest, and while dystopia is quietly making its comeback, it's going to take something extraordinary to get me back into reading the genre.
3. Reading What I Like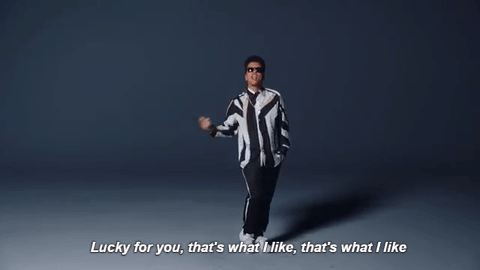 Sounds simple enough. I've read enough books over the years to know which qualities I like in a book, making it easy to narrow down my selection. It makes me picky, but I would rather read books I know I will enjoy over the latest trending book.

4. Stopped thinking about stats
Statistics tend to dominate our lives. From blog statistics, the number of followers you have, and the number of books you read, there is always a lingering awareness of how much you've done compared to other readers/bloggers. I'm just as guilty of measuring my success based on the stats, especially with regards to the blog. However, when it comes to books, I've all but ignored the number of books I read. To start, I've not set a Goodreads challenge and since I know I won't read as much, my priority has shifted into the fun of reading. 
5. Less Pressure
The changes I've listed so far all contribute to this feeling. It's so easy to agonise over the fact that I'm not reading as much, that it's going to affect my blog stats, or I need to read the most recent books. By embracing the changes in my reading life, the pressure to stay on top of everything has drastically increased. Now, I can go at my own pace, read the books I want, and enjoy reading.
6. Changes in Interest
This largely has to do with my relationship with contemporary novels. I find that I'm reading less Young Adult contemporary because I'm searching for books that I can relate to. I will always have a soft spot for Young Adult novels, but sometimes I find that I want to read about struggling characters in their 20's, who are trying to navigate adulthood and everything that comes with it. Sadly, there is still quite a big gap in that market so, for now, I'll just wait and stick to my Young Adult contemporary novels.
What are the biggest changes in your reading life?