October feels like it's come and gone in the blink of an eye, hence this late wrap-up. Nevertheless, October did have some bright spots.
To start, I finally passed my driving test. This was one of the biggest goals for 2019 and I am so proud of myself for passing. It's been a long time coming, but I am definitely enjoying the freedom that comes with having my own car.
I also kept my reading momentum going by starting and finishing the second instalment of the Lord of the Rings trilogy, The Two Towers. Now that I am familiar with Tolkien's style of writing, I find that I enjoyed the second book a lot more than the first. If all goes to plan I should finish the third book in November and by then, I'll be able to write a coherent review on the series.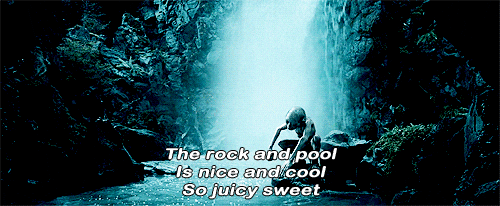 On the blog, I'm trying to be a bit more active. I'm fairly consistent in my posting, but there are other elements that I can improve on. I've also decided to upgrade my WordPress plan and might tweak a few things in the design and layout, but it won't be anything too drastic. In the meantime, here is what I got up to in October.

TV & Film
4th: Overrated Disney Animated Films
11th: TV Talk – Peaky Blinders S5
21st: Midnight Movies – Flying Elephants, 90's Thriller, and a Sci-Fi Epic
Top Ten Tuesday
1st: Six Reasons to Read Six of Crows
15th: Favourite Book Titles
29th: Halloween Freebie
Waiting on Wednesday
2nd: The Midnight Lie
9th: The Ballad of Songbirds and Snakes
16th: Lucky Caller
23rd: Star Daughter
30th: Incendiary
Favourite Posts in October
Marie @ Drizzle and Hurricane Books shares some tips on how to organise your reading life as a blogger.
Rain @ The Withering Blog looks at what it takes to be a better blogger.
Lashaan @ Bookidote asks how objective are your reviews?
Trang @ Bookidote shares some of her lessons and opportunities that she's had through blogging.
Kate @ Reading Through Infinity spotlights 8 ways to help your local library.
Vinita @ Pen to Paper discusses the writer's burn out.
November Goals
How is it that we're approaching the end of the year already!? Looking ahead, December will be a very busy month, so I'm hoping I can take November to get organised.
I've also taken a week off work and I'm hoping in that space I can make some day trips, but of course, the promise of snow seems to want to interfere in my plans.

I also want to keep my reading momentum going. I have a terrible habit of finishing a book and leaving it at least another month before picking up another book. However, a month usually turns into two and that motivation to read slips. Reading the lord of the rings has reminded me how much I enjoy reading and I want to take the time to bring reading back into my life at a consistent pace.
What was your highlight of the month?
Any plans for November?