Another month flying by and soon enough the year will be out. So, what did I get up to in September? Well, to start I finished another book, Fellowship of the Ring, and it's quite the experience. Part of why I enjoyed the book is because I could have fun with it. I'm a massive fan of the Lord of the Rings film franchise, so I love seeing how the film deviates from the books. However, it's interesting to note that I doubt I would have enjoyed the books so much if I hadn't already seen the films.

In other news, September was the month I finally treated myself to a holiday. For a quick city break, I headed out to Prague and it was so much fun. A much-needed break in a city full of culture and good vibes.
However, September ended on quite the sad note as I lost one of my cats. It's never easy to lose a pet, especially one that has been by your side since you were 10 years old. Unfortunately, there was nothing that could be done, but she passed away at home with the family next to her, and she had a good 15 years of life.
I wasn't as active on the blog for reasons noted above, but I needed to take a little blogging break, and now I have a head full of blog posts that need writing. Here is what I got up on the blog in September.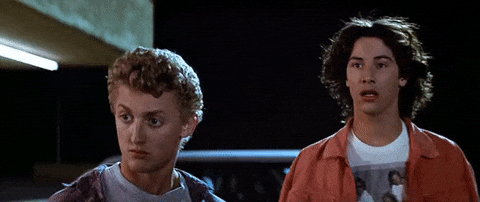 TV & Film
10th: Underrated Disney Animated Films

Top Ten Tuesday
24th: Autumn TBR List
Waiting on Wednesday
4th: By the Book – A Novel of Prose and Cons
11th: The Upside of Falling
18th: The Empress of Salt and Fortune
25th: The Sound of Stars
Miscellaneous
Part of the reason I was absent from the blog was down to my wonderful trip to Prague. The five days I spent in the city was full of gorgeous views and incredible people. To find out what I got up, here is a recap of life On the Road: Prague.
Favourite Posts in September
The Orangutan Librarian spotlights her favourite heroic heroes.
Marie @ Drizzle and Hurricane Books informs you on 8 things you need to know about book blogging.
Beth @ Books Nest provides some Instagram tips and shortcuts to save time and boost engagement.
Jeann @ Happy Indulgences wonders what makes a good ending to a series?
Margaret @ Weird Zeal spotlights her 10 favourite bookish podcasts.
Kelly @ Another Book in the Wall tells us how she fits blogging into her very busy life.
Caitlin @ Caitlin Althea discusses the hard truths she's learned about book blogging.
Kal @ Reader Voracious looks at the proper use of headings for book blogging.
October Plans
Having realised that we're not far from 2020, it makes you think about what you've achieved in 2019, and let me tell you, half of the things I set out to do have not been done. Now, I'm not bothered by that fact, I can just push some things over to the new year, but there are one or two things I am determined to have completed in 2019, and I'm hoping I can get one done in October.
I also want to finish the Two Towers. I've made a start, and I am determined to persevere and finish the trilogy by the end of the year. It may take a while, but I'm here for the ride.
Beyond that, October will largely be a lowkey month for me, and the cosy autumnal weather means I can indulge in those late nights by the fire with a cup of tea in hand and a book…or Netflix.
What did you get up to in September?
What was your book of the month?
Any plans for October?