Top Ten Tuesday is a weekly meme created by The Broke and Bookish and hosted by That Artsy Reader Girl where we get a new topic for a top 10 list.
We all have our guilty pleasures and in bookish terms, those come from unapologetically embracing even the most cliche of tropes. A trope basically equates to an occurring theme/plot device, and while some tropes get my heart pumping, others are rage-inducing. Here are some of my favourite and least favourite tropes.
Favourite Tropes
Friends to lovers: Let's kick things off with a bit of romance. There are many reasons why I love this trope, but what I love is how the romantic relationship is built on the friendship that they had already established. It adds a layer of depth and history to the relationship and the development of the relationship from friends to more just seems like a natural progression. 
Enemies to lovers: If you want to get the sparks flying then grab a book that turns enemies to lovers. I know that this trope divides a lot of the community, but I am proud to back this trope. What's so great about the enemies to lovers trope is it encourages communication as the perception of the enemy is changed when they communicate their thoughts, feelings, and actions with one another. It also allows for a tantalising build-up to the moment they finally give in to their feelings. The only exception to this trope is when the enemy's actions cross into the line of unacceptable.
Redemption Arcs: Some may say that this trope is overused nowadays, but you cannot deny that redemptions arcs give a richness to the character. Redemption arcs should never be used as a means of justifying their previous evil actions, but that doesn't mean that they can't see the error of their ways and work towards bettering themselves because of it.
Morally Ambiguous Characters: Again, this has become a popular trope, but I love it when a character teeters on the grey line. It makes you really question your own moral limits as some actions are quite despicable, but forces you to think of the grander scheme and the consequences that would befall had they not followed that path, the Six of Crows crew being a prime example. Each character commits various morally ambiguous actions, but we still root for them and can understand the reasoning behind such acts. Still, it makes you question their choices and really delves into the complexity of the characters.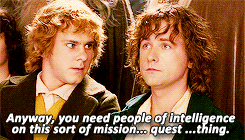 Journeys/Quests: I love a journey or a good quest. It allows so much space for character growth in both contemporary and fantasy novels. These journeys often push our characters to their limits, but also offers a chance for them to broaden their horizons, gain perspective, and challenge their innermost demons.

---
Least Favourite Tropes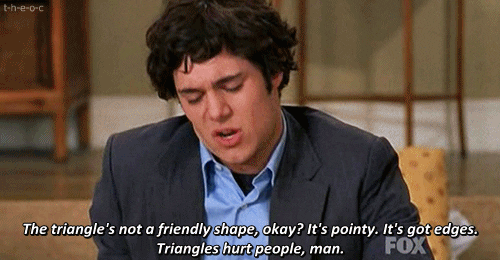 Love Triangles: Do I even have to go into detail about this one? Love triangles just need to stop. No one looks good in a love triangle and more often than not the triangle overshadows the more compelling elements in the story.
The Chosen One: Now, this is more to do with the chosen one that suddenly finds themselves with an abundance of power they don't know how to use and yet suddenly overcomes any challenge they face with said power. The chosen one always feels like they're placed on a pedestal, meaning they can get away with anything because they had to. Let's be real, these chosen ones would never get to where they're going without their allies. They're the real heroes for putting up with their woe is me, I was chosen, I am an unstoppable hero of a friend.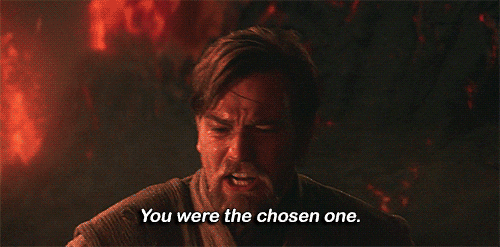 Absent parents: Look, parents might be a hindrance to your story, but if you kill the parents or make them absent solely because it's easier then you are wrong. This trope is relevant to both fantasy and contemporary novels, and I really think authors miss out on exploring the complex dynamic between parents and their children, especially when said child is mixed up in something they don't understand. Having the parents present in books allows for additional growth and understanding between both the protagonist and the parent in question, so I would happily get rid of this absent parent trope.

Love Cures All: Love did not save you, you saved you. There is nothing more frustrating than the love cures all trope. Love might help, it can be a comfort, but it doesn't heal all wounds. It's the character themselves that have to make the decision to "save" themselves. I think it's unhealthy to place so much of an emphasis on love being the cure to everything when we know that deep down there's a bigger root. I'm not saying that love doesn't have an impact and having that support system based on love, romantic or platonic, is important, but it is not the saviour.

Villain with no motive: A villain without a motive is just dull. It doesn't add any substance to the story is your primary villain is just evil for the sake of it. There has to be a reason, a motive, something that drives. Every villain is the hero of their own story, but what kind of story would it be if they just woke up one day and decided to be evil. A villain without motive kills the tension in the story because their actions are just hollow.
What are your favourite / least favourite tropes?