In my head, 2018 was only last month. How are we now closer to Christmas? This is unacceptable. So, reading has been at a minimum this month, and I've taken to trying to fit in a chapter or a short story during my lunch break, but it's easier said than done. Nevertheless, I'm enjoying the little snippets I am reading and that's what really matters.
So, as is usually the case when I'm not reading, I've been catching up on my TV and Films. I recently finished watching The Boys on Amazon Prime and it was brilliant. Watch this space for my TV Talk on that show. I also got caught up in the San Diego Comic-Con craze and the announcements that came from it has me excited. 
When it comes to life news, there's not much to report really. I'm still working most days, but I was struck down by a 24-hour bug last week that knocked me. Fun fact, I've not been sick for over 10 years, so this was definitely a shock to the system. Beyond that, I've just been trying to hold on to my sanity as work is crazy busy at the moment, but at least it makes the day go faster.
I also completely forgot about my 4 year anniversary in the blogosphere. It's strange to think that there was a time I was without a blog as it's become such a staple in my life. So, a big THANK YOU to everyone that has ever visited, commented, and followed me here at My Midnight Musing. You guys are rockstars. Without further ado, here is a summary of what I got up to on the blog in July.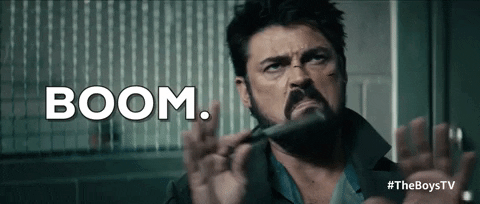 TV & Film
2nd: What I've Been Watching: Time Travel Twists, Dramatic Dinosaurs, and Western Showdowns.
19th: TV Talk – Space Drama, Obsessive Assassin, and Dracula's Revenge
22nd: Best Trailers From San Diego Comic-Con, part 1
26th: Best Trailers From San Diego Comic-Con, part 2

Top Ten Tuesday
9th: Character Spotlight
16th: Auto-Buy Authors
30th: Character Team-Ups
Waiting on Wednesday
10th: Chasing Lucky
17th: Infinity Son
31st: The Best Thing
Favourite Posts in July
As part of the differences in style series, The Orangutang Librarian posted this brilliant piece on Subverting Expectation vs Wish Fulfilment.
Trang @ Bookidote asks how do you remember what you read?
Sophie @ Sophie's Corner wonders if we should review classic books?
Jenna @ Bookmark Your Thoughts shares her Mid-Year Bullet Journal Migration and it definitely gets the creative juices flowing.
Pamela @ Reverie Society posted this incredibly relatable post, asking if blogging has always been this hard?
Nicole @ Feed Your Fiction Addiction questions why don't illustrators (and cover artists) get more attention.
Of course, the blogging community was also hit with some incredibly sad news last month as Grace @ Rebel Mommy Book Blog sadly lost her fight with cancer. Grace was one of the first people I interacted with in this community and was always so positive and welcoming to everyone. She will be sorely missed.
August Goals
Get s**t done. This time of year makes me contemplate what I've done with the year so far and while I can easily acknowledge the incredible strides I've already made, there's still so much I want to do. Now, I know I can't get everything done, but I'd like to take some strides in some of my goals.
I am also happy to report that I will be treating myself to a week of freedom from work, and in that week I plan on meeting up with my best friend, who I've not seen for 9 months, relax, and maybe make some holiday plans for next year.
What was your highlight of the month?
What was the best book you read in July?
Any plans in August?