Apologies if this wrap up is a little later than anticipated. I'm still trying to process the fact that we're already half way through 2019. May was a pretty decent month for me. Nothing extrodinary happened, just more of the same old routine, but with good times, good vibes, good music, good company, and campfires scattered in between. Unfortunately, I still haven't finished a book, so I hope you all don't get tired of my TV & Film content. Anyway, here is what I got up to on the blog in May.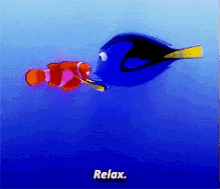 TV & Film
3rd: Most Anticipated Films of the Summer
10th: Film Friday – Spider-Man: Into the Spider-Verse
18th: Film Friday – Avengers: Endgame
26th: Ranking Every Season of Game of Thrones
30th: What I've Been Watching – Action Thrillers, Extreme Bake-Offs, and the Musical Event of the Year?
Top Ten Tuesday
14th: Books That Would Make Great Films/TV Shows
28th: Favourite Books Released in the Last 10 Years
Waiting on Wednesday
1st: Our Wayward Fate
8th: Into the Crooked Place
15th: Scavenge the Stars
22nd: Blood Heir
29th: Our Year in Love and Parties
Favourite Posts in May
Beth @ Books Nest provides this brilliant guide to understanding Twitter analytics.
Marie @ Drizzle and Hurricane Books spotlights the realitites of blogging with anxiety.
Kelly @ Another Book in the Wall questions if tropes are truly as terrible as we think.
Krysta @ Pages Unbound wrote this brilliant post on why libraries need to be more transparent about their finances.
CW @ The Quiet Pond provides some tips on how to diversify your reading.
Nicole @ Feed Your Fiction Addiction talks about the "other stuff" she likes to read about on book blogs.
June Goals
Finish Strange the Dreamer. I am on a mission to finish this book because I am loving what I've read so far and desperately want to see how it ends, but I also want to pick up another book as well at some point this year.
Other than that, my biggest goal is to just relax, enjoy life, and see what other adventure may pop up along the way.
What was your highlight of the month?
Do you have any plans for June?
What was the best book you read in May?