As most of you know, 2018 put me in a terrible reading slump where, instead of my usual 30 books, I read only 11. Now, numbers should never define your place as a reader, but the stark contrast between 2017 and 2018 was staggering. With some reflection, I have been able to pinpoint some of the influences of this reading slump.
Time

It's a weak excuse, but for some reason, I felt like I had no time to do anything in 2018. Some may say that if I love reading so much I should make time for it, but it's hard to do so when you're balancing a couple of jobs and end up working a 9am-10pm day. Yes, I could read during my lunch break, but then it's the choice of what to read. This issue of time worked into my mood reading habits. It takes a lot of time to figure out what I'm in the mood to read, and by the time I've decided I could have easily finished the book. The difficult part is when you know which genre you want to read but can't find the right book in that genre. So, a lot of time actually goes towards the book decision and it's not an easy task.

Lack of energy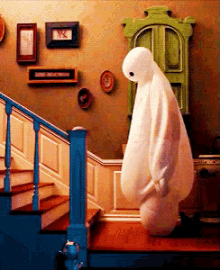 The most obvious reason behind this slump is tiredness. There were a lot of challenges and new experiences in 2018, some were good, others not so much, and sometimes I finished the day so exhausted that I just didn't have the energy to do anything let alone read. Reading takes a lot of concentration, and sometimes you just want to finish the night in bed watching Netflix.
A Change in Interest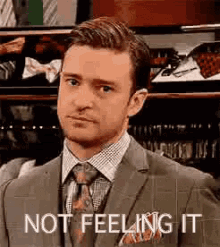 The most surprising contribution to this slump was the realisation that for the time being, my interest has shifted. Typically, Young Adult contemporary fiction would dominate my reading year. However, last year I found that I wanted to read more books catered to New Adults. The problem, as most of you know, is the stereotype that follows the New Adult genre.
Now, some New Adult books are brilliant, but it's a known fact that most of them are heavily focused on romance. I love a good romance, and a lot of the ones I've read have a brilliant balance between the romantic entanglements and the individual journey. I will never knock a good romance book or shame anyone that reads romance because I love that genre. The point I'm trying to make is the major gap in the publishing industry in terms of New Adult content. For some reason, there's this notion that New Adult books won't sell, but for someone like me, whose in her mid 20's and trying to carve out a place in this world, and would love to read about characters that are facing the same problems. 
That transition from student to adult is hard and the pressure on us to have our "life plan" mapped out is ridiculous. This transitional stage between a Young Adult and Adult is full of complex emotions and challenges. There is so much potential in the New Adult market anddon't understand why people aren't willing to take a chance of it. Readers are looking for books they can relate to. I want to read about the change in dynamics when you move back home because you can't afford a house of your own. I want to read about the challenges of applying for jobs in a field you're not sure you want to pursue. On top of that, you have the issue of friendships. It's a lot harder to meet new people and create meaningful friendships once you've left school. There is a world of possibilities in the New Adult market, and I would love to see them get the spotlight.

So, while time and energy factored into my reading slump in 2018, the biggest influence was this need to read about books that reflect some of the daily issues I experience as a New Adult. Young Adult novels are still a staple in my reading life, and I will continue to love that market, but I think it's a shame that people aren't willing to take a change on New Adult novels.
What influences your reading slump?
Do you have any New Adult book recommendations?