Summer has come to an end and while I will miss the glorious sunshine, I am ready to embrace autumn. In my head, I imagined August to be a calm month, but that didn't happen at all. Nothing all that extraordinary happened in August because all I did was work. Therefore, I still didn't finish my book and so, once again my monthly tally of books I've read remains to be zero. In relation to the blog, I did succeed in posting a couple of discussion posts and finally added a drop-down menu for my blog features. On that front, I'd say I was productive. Unfortunately, my blog-hopping game is seriously lacking again, and I apologise for that. If you do have a post that you're proud of feel free to share it. Anyway, here is my monthly summary August.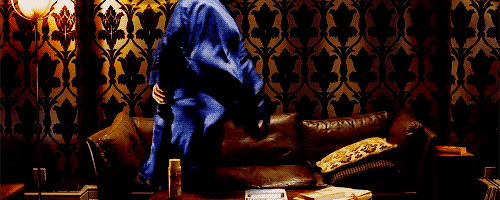 Review
3rd August: The Wall of Winnipeg and Me by Mariana Zapata
24th August: To Kill a Kingdom by Alexandra Christo
Top Ten Tuesday
21st August: Books to Pull You Out of a Slump
Waiting on Wednesday
1st August: Rayne & Delilah's Midnite Matinee
8th August: Internment
22nd August: The Priory of the Orange Tree
29th August: Descendant of the Crane
Discussion
15th August: The Pros and Cons of Binge-Watching
30th August: The Pros and Cons of E-readers
Miscellaneous
As you know, I have been on a Summer movie marathon, and in my 'What I've Been Watching' feature I spotlight all the films that have taken my time.
Favourite Posts in August
Aimee @ Aimee Always offered some topics to write about when the blogging slump hits.
Marta @ The Cursed Books gives us the lowdown on reading slumps, something I could definitely relate to.
Marie @ Drizzle and Hurricane Books spotlights the many ways in which you can support international bloggers.
Shannon @ It Starts At Midnight wonders if other reviews influence us.
Nick @ The Infinite Limits of Love shares some design resources we might find useful.
September Goals
Relax. Seriously, I am in need of a long weekend to just do nothing. In reality, I know that is not likely to happen any time soon, but the idea sounds nice.
On the bright side, I am slowly getting back into reading. Now, I'm not going to make any promises, but I think September might just be the month I finish a book. This calls for a celebration.
I've also been tinkering with my bullet journal designs and while I was at it, started thinking about possible birthday/Christmas gifts to buy for my family members. I know, it's way too early to be thinking about that, but in the context of the fact that both my brothers celebrate their birthdays in December, I need to start thinking and budgeting as soon as possible. 
What was your highlight of the month?
Do you have any plans for September?