Waiting on Wednesday is a weekly meme, created by Jill at Breaking The Spine, that spotlights upcoming releases that we're eagerly anticipating.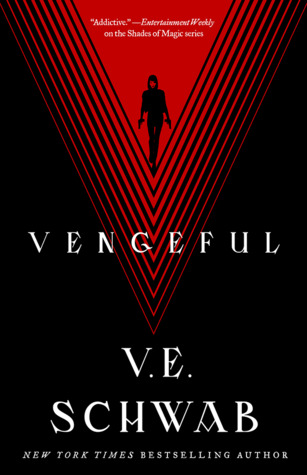 This week I am waiting on
Vengeful (Villains, #2) by V. E. Schwab
Publication Date: September 25th, 2018
Goodreads Summary
Sydney once had Serena—beloved sister, betrayed enemy, powerful ally. But now she is alone, except for her thrice-dead dog, Dol, and then there's Victor, who thinks Sydney doesn't know about his most recent act of vengeance.

Victor himself is under the radar these days—being buried and re-animated can strike concern even if one has superhuman powers. But despite his own worries, his anger remains. And Eli Ever still has yet to pay for the evil he has done.
---
I am beyond excited for this book. Vicious was the first V. E. Schwab book I read, and it was exhilarating. I loved the cat and mouse chase between Victor and Eli, and I love that the book made us question who the real villain was. Both of them have made some questionable choices, but it's fascinating to see their justification for it. I can't wait to see what Vengeful has in store for us. 
Have you read Vicious?
What's your most anticipated book?