Contemporary – living or occurring at the same time.
Contemporary books have always been a go-to of mine. I can find a contemporary book to fit any occasion. From the fluffy romances, to the exploration of our complex world, contemporary books have a lot to offer us. Here are the qualities I love most in a contemporary novel.
Reality
In the world of fantasy, we have the luxury of escaping to a new world and forgetting about our own reality. However, contemporary is grounded in the reality of this world. The characters face daily struggles we relate to. From navigating the struggles of high school, to dating, pressure of having your shit together in a world that's looking to bring you down etc. Most contemporary books usually deals with a situation you can relate to.
On top of that, the characters themselves are forced to navigate through these struggles. They can't rely on magic to save them. They have to use their own strength to overcome the challenges they face. It's not easy but it provides incredible character growth because over the course of the book we see the changes that come with taking on these fears and struggles. It gives the character a chance to reflect and learn more about themselves. One of the biggest struggles I've encountered in my life is discovering the person I want to be and meeting these characters and seeing them struggle with those same issues provides a sense of comfort and reassurance that you're not the only one that feels this way.
A wide range of topics
There are no limits to the topics you can explore in a contemporary book. Yes, you can explore these issues in a fantasy but along with that you have to take into account the magic, the world and a new set of rules within said world. Contemporary books on the other hand can give a topic the spotlight it needs. There's no limit to what they can explore and sometimes these book can introduce you to issues you never encountered before. It also provides and opportunity to explore the complexities of said issue and how they effect the lives of not just the character but also on their loved ones. Take Saving Francesca for example. This book focuses on the effects of depression on a family. In between dealing with her mother's depression and keeping the family together, Francesca is also trying to navigate a new school, new friendships and a romance. Her mother's depression is a constant presence in this book. It doesn't need a flashy spotlight because it's an issue that makes itself known in the way we see it effect the family. How it changes the dynamic between them, how it strains their relationship, but also how it can bring them together. It's the beauty in the simplicity of it's execution that makes it such an impacting book.
Variety of perspectives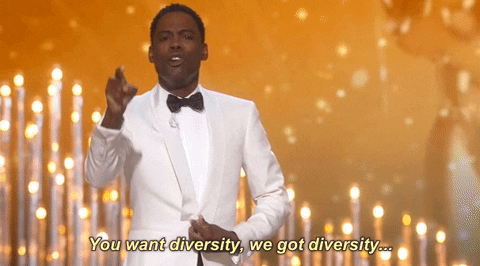 Contemporary books allow us the opportunity to explore things from a different perspective. They challenge us to open our mind to the wonderful and diverse world we live in. This world is not one made in black and white, it's riddles with shades of grey. Contemporary books give us the luxury of exploring these complexities from the view of a variety of characters. Some who are directly impacted and others that have that outside looking in point of view. Contemporary gives a voice to diversity. Within these books we can meet characters from a variety of different backgrounds and cultures whilst highlighting the issues they face in their daily lives. Whether it be racism or finding your place in a community, contemporary books provide an insight into our complex world.
Benefit of a standalone
Fantasy books make for a great series. It has that benefit of establishing and exploring a new world within an average of three books. However, sometimes a standalone can be just as engaging. You can follow a journey from beginning to end within 300-400 pages. Being a mood reader a standalone is a perfect book to turn to when you're feeling in a bit of a rut. You don't have that same time commitment as to when you read a series. Sometimes you need a light and fluffy book to indulge in. It's an easy pick me up.
Contemporary Recommendations
I'll Meet You There by Heather Demetrios:
PTSD in a young, wounded soldier. Exploration of poverty. Friendship. Slow burn romance.
Jellicoe Road by Melina Marchetta:
Flawed and complex characters. Exploration of human nature and how the past effects the present.

My Life Next Door by Huntley Fitzpatrick
A big family. Adorable love story. Perfect for the summer.
More Happy Than Not by Adam Silvera
Flawed characters. Exploration of identity. Memory and choice. LGBTQ+.
The Unexpected Everything by Morgan Matson
Friendship. Family. Romance. Character growth.
Those are the qualities I love most about contemporary books.
What do you look for in a contemporary?
What are your contemporary book recommendations?