Netflix and books. The best combination ever!! Thank you Aimal @ Bookshelves & Paperbacks, Reg @ She Latitude and Jesse @ Books at Dawn for the tag. Be sure to head on over to their blogs because they are all so wonderful.
Rules
Choose a book or book series that best matches the prompt provided.

Feel free to change the TV show if you'd like it to reflect

YOUR 

preferences!

A blank set of the prompts is located at the very bottom.

Link back to the creators,

Christy at Novel Ink

and Lauren at

Bookmark Lit

, and tag some friends to join in!
---
FRIENDS: BEST CAST OF CHARACTERS/FRIENDSHIPS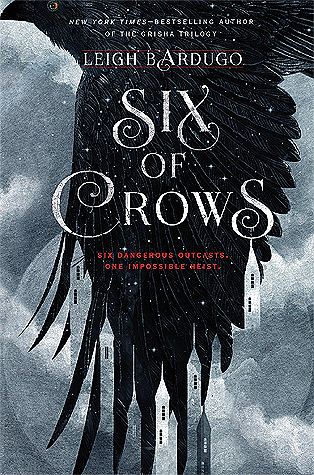 These guys. What can I say. I love my rebellious crew. There are so many great dynamics within this group and exploring these dynamics was so much fun. Despite some tensions within the group these guys came together in the end and with the way things are looking in Crooked Kingdom they will be a force to be reckoned with. 
GREY'S ANATOMY: ALL THE FEELS
My heart. ❤ This book took me on one hell of an emotional roller-coaster. Seriously you go from smiling to crying in the blink of an eye. Josh and Skylar had my shippers heart going into overdrive and I will always have a soft spot for these two. I was tempted to put Josh as my favourite book boyfriend but I can gush about him here. He is my love. 😉
SUPERNATURAL: FAVOURITE PARANORMAL/FANTASY
I'm picking this series due to the fact that the book explores the whole Angel Apocalypse angle, something Supernatural is very familiar with. I also love how dark this book gets. No sugar coating and the angels are brutal warriors.
ONE TREE HILL: FAVOURITE BOOK BOYFRIEND
I'd like to introduce you to me book husband, Finnikin. If you've not met him then I suggest you pick up this book. He is the best of the best. He loves fiercely and his devotion to Evanjalin is heartwarming.
MODERN FAMILY: BEST FAMILY OR PARENTS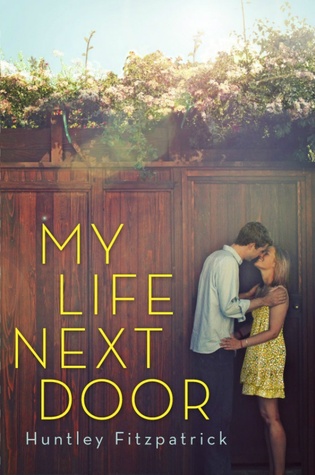 You all know how much I love the Garrett's family. Jase is the sweetest boyfriend. The parents are so supportive of their children and were so welcoming to Sam. The family dynamics is also hilarious and really endearing but most of all, they have George; the cutest 4 year old in existence. 
TAG
Laura @ Reading Lust
Samantha @ Monkey Bibliophile 
Lauren @ Wonderless Reviews
Amy @ Book Enthral
Jenna @ Fictional Neverland
Madeline @ The SFF Bookshelf
*You don't have to do the tag if you don't want to*
ALL PROMPTS
It's Always Sunny in Philadelphia: unlikeable character(s)
Vampire Diaries: your ship sank or didn't happen
Friends: best cast of characters/friendships
Gossip Girl: hate that you love or guilty pleasure
Doctor Who: long series you loved
Grey's Anatomy: all the feels
How I Met Your Mother: bad ending
Supernatural: favorite paranormal/fantasy
Freaks & Geeks: left you wanting more
The OC: series that should have ended earlier
Girl Meets World: should have a spin-off
That 70's Show: set in a different time period
Orange is the New Black: couldn't stop reading
Parks and Recreation: made you laugh out loud
One Tree Hill: favorite book boyfriend
Breaking Bad: favorite villain
Modern Family: best family or parents