Hello everyone. I am back again with yet another book tag. I'd like to thank the wonderful Reg @She Latitude for tagging me. If you've not checked out her blog yet I suggest you do because she is an absolute delight. 😀
Opening Credits: Favourite childhood book.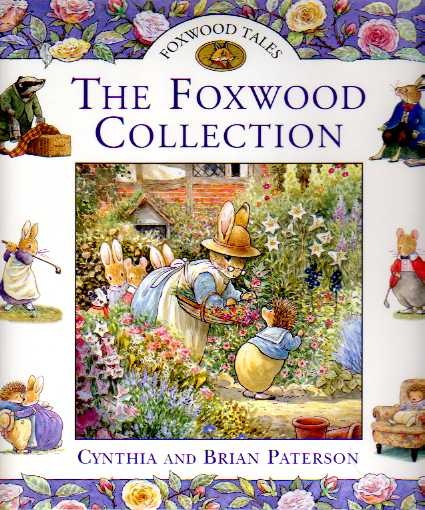 I adored this book as a child. It was my go-to bedtime story and the illustration were amazing. To this day I still remember most of the stories.
Waking Up: A book that got you out of a reading slump.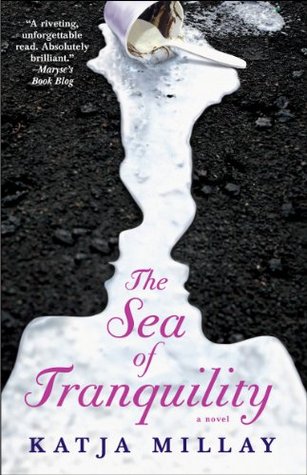 The Sea of Tranquility was the first book I read in 2014 and prior to this book I'd been in a slump for about 3 months. I love the character's journey in this book. The contrast between the mystery of Nastya 's past and the openness of Josh's story made for an intense reading experience.  
School: A book you had to read for school that you ended up loving.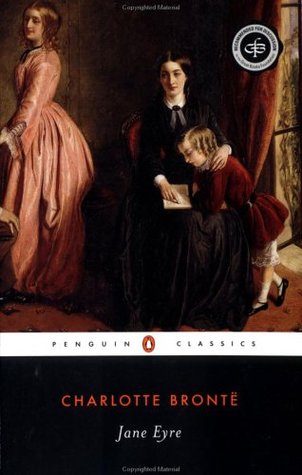 I was surprised by how much I enjoyed Jane Eyre. I hated being told what to read in school so my rebellion was to either not read the book or leave it until the very last minute. However, I couldn't do that with Jane Eyre because I had weekly assignments and discussions to think about. After getting over the resentment of having to actually do the work I found that I couldn't stop reading the book. I was hooked.
Falling In Love: An author you love so much you want to read all of their books.
In general I read books that I find interesting. I don't tend to let the author influence my decision. However, I must say that I have loved every single one of Victoria Schwab's books so I will always give her books a chance.
Fight: Book with the best action sequences.
I'm not usually picky about action scenes cause the ones I've read are always cleverly crafted. The action in Six of Crows seems to be non stop. Between the planning, the journey, the obstacles and the heist itself; this book is like reading one big action sequence. I love everything about it.
Break up: A book or series you didn't finish and do not intend to finish.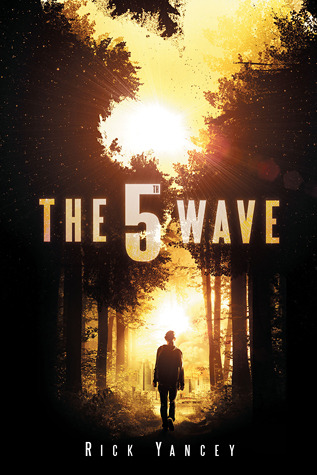 This book was an okay read for me. It had it's moments but in the end it just didn't stick with me. Admittedly I completely forgot about the sequel and by the time it came out I just didn't care for it. Plus the length of the second book seemed a bit to short for my liking. Should I continue with the series?
Hanging With Friends: Book you think everyone else should read.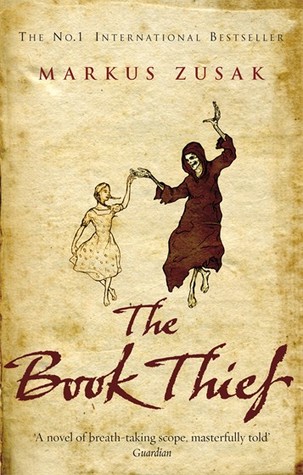 This book. Oh this book is everything. The Book Thief put me through the wringer. It's emotional, devastating and really highlights the tragedy of war. Having Death narrate the book only further heightens the horrors and casualties of war. 
Breakdown: Book that seriously affected you or had you crying your eyes out.
Jellicoe Road by Melina Marchetta moved me to tears. I'd heard a lot of amazing things about the book but I didn't buy in to the hype. These characters all have a story to tell and some of the situations they had to face was heartbreaking. You want a book that realistically explores human nature, this is the one for you. I especially love seeing how the lingering effects of the past continue to be felt in the present. 
Road Trip: Your favorite series (more than 3 books).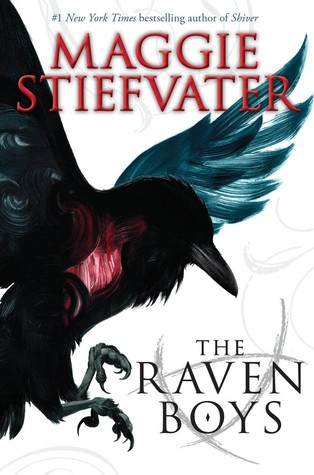 My love for The Raven Cycle knows no bounds. We still have one more book to go and I can't wait. The characters all have their own personality and an outsider would wonder how they all came together. What I love the most is that despite their differences they will always have each others back. Plus you have a wonderful mother/daughter relationship and it explores the world of Welsh mythology and history. What more could you want?
Flashback: Your favorite book from 5 years ago.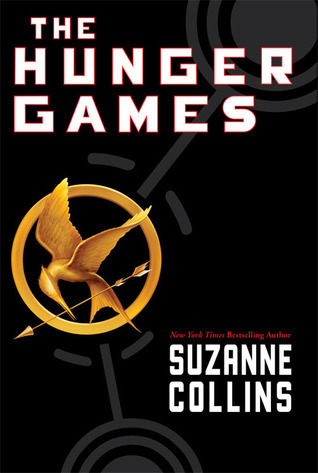 Fun fact, it was only 5 years ago that I really began reading for my own enjoyment and it was The Hunger Games that made me rediscover my love for reading and for that reason I will always stand by this series. 
Getting Back Together: A book you can't stop rereading.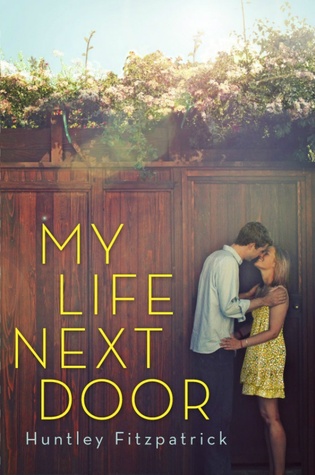 My summer go-to book. If I'm ever in the need for a pick me up I always turn to My Life Next Door. I always get this warm, fuzzy feeling when I read this book. I love the relationship between Sam and Jase and the Garretts, especially George, are just a joy to read about. 
Wedding: A book that is really special to you.
I can't get enough of this book. I'll Meet You There does such an amazing job of exploring the effects of war on a person. The way Heather Demetrios explores PTSD is absolutely amazing. You can tell that a lot of research went in to the book. On top of that the relationship between Josh and Skylar is so sweet and beautifully developed. 
Moment of Triumph: Longest book you've ever read.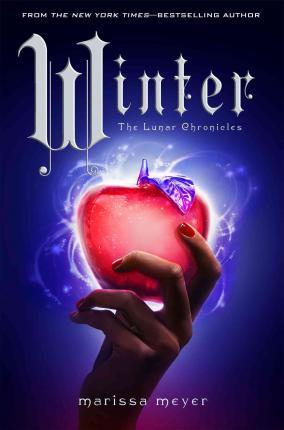 The perfect end to a wonderful series. At 824 pages Winter takes the title of longest book I've read. Although it didn't feel like it was this long because I was sucked into it from the beginning and I never wanted it to end. 
Death Scene: Book or series you wish had ended differently.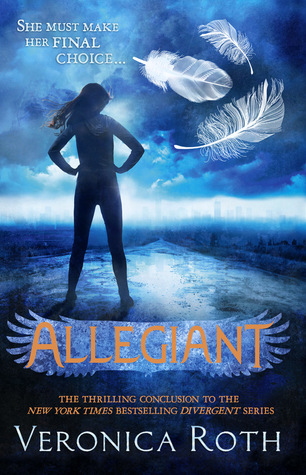 Confession, as much as I hated Tris' fate, I got over it and in the end it actually made a lot of sense for her character arc. However, I did feel like there could have been an alternate ending and I had a few issues with the book itself that I'd like to change.
Funeral: Book with the best or worst epilogue.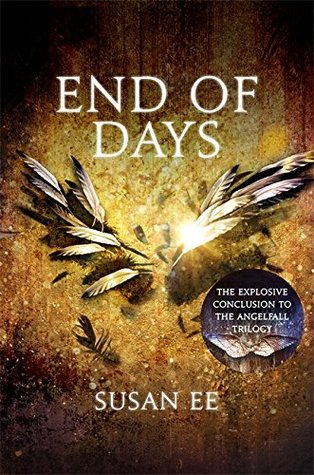 Hold the pitchforks. I loved everything about this book (review here). However, the final chapter takes place mere days after the big climactic moment and I feel like we'd have benefited from another chapter taking place a few months later. That way we can see how the progress of rebuilding civilization was going and see how they adjust to life after the angels. Plus I'd love an extra Penryn/Raffe scene.

End Credits: Who do you tag?
Abbygale @ The Panda Book Blog
Jesse @ Books at Dawn
Jorelene @ Page Chronicles
Kelly @ Stellar Scrutiny
Mark @ Bong Bong Books
And anyone else that likes the sound of this tag.
*You don't have to do the tag if you don't want to*